&nbsp
M A K E
&nbsp
&nbsp
Ars Vinum
Gladly I combine my work in studio with a good glass of wine.
I'm keeping busy with the theme "top wine - top winemaker". For example i will take an original label into one painting. Pieces of tartar, cork and grapevine give an individual wine-picture.
Pictures for any top winemaker were created.
Newly I'm creating objects based on milled and high gloss lacquered wood, where the colours are mixed with wine and/or a small -sealed- glass tube is placed in filled with original wine. Crystals from Swarovski refine the creation.
"Tignanello in Crystal"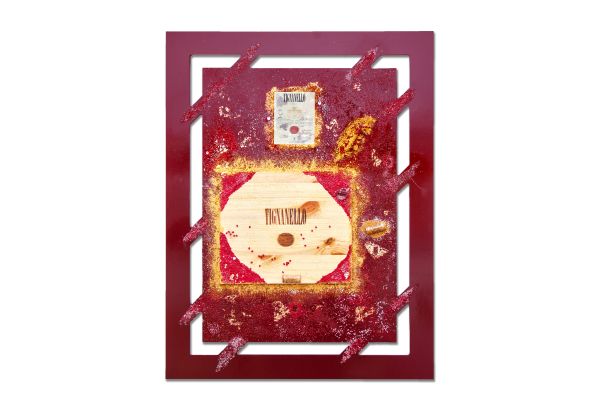 "Tement in Crystal"